Rent (Daily) - Inokim Quick 3+ Super Electric Scooter SpecificationsThis Inokim Quick 3 Electric Kick-Scooter is designed for the frequent routine path with hard knocks and hips to be environmentally conscious. This escooter is from the award-winning Quick series which involves non-stop imp..
Rent (Daily) - TEM V2 Electric Scooter Specifications ModelTEM V2 Electric ScooterWeight 18KGBattery42V 12.5 AHMotor500W WheelsFront & Rear 12" Pneumatic TireBrakesDisc BrakeTop Speed30km/hDistance35kmCharging Time6-8 hoursLoad Limit150kg Remarks Each unit is shown at its..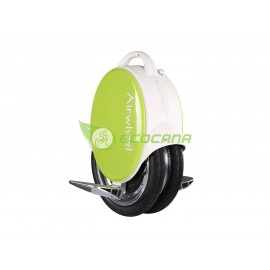 In Stock
Rent (Daily) - Airwheel Q5 Electric Unicycle 14" Specifications Refined by premium details and superb crafts, Airwheel Q5 is designed for the ultimate pursuit of concise aesthetics. We believe that good design speaks for a good product. Double size for double protection.The enlarged silicone c..
Showing 1 to 3 of 3 (1 Pages)